This post may contain affiliate links, which means I'll receive a commission if you purchase through my links, at no extra cost to you. Please read full disclosure for more information.
It's that time again: time to review the books I've been reading in the last month!
Also, for those of you who do daylight savings time (we don't here on the equator), it's time to change the rest of the clocks in your house if you haven't already. 🙂
---
This month I was really needing books to escape into – I wanted lighter reads, but instead, I found myself drawn into heart-wrenching stories that made me forget to look at the clock because I wanted to find out what happened.
I also have been somewhat dissatisfied with the fiction books I've been finding to read. I DNF'd about as many as I actually finished. I guess I'm in a bit of funk as far as reading goes.
I want books with substance and heart that are also deliciously riveting stories – and have been having difficulties finding what I want to read. Anyone have tricks for always and only picking 5 star reads?? Please share, if you do!
Nonfiction
Looming Transitions by Amy Young
A friend recommended this book to me, and I'm glad she did! The author trained missionaries who are entering and exiting the field for several years, and this book is, in part, based on those trainings. The other part is based on her own personal experiences. She uses down-to-earth and sometimes humorous examples to illustrate her points about the ramifications of moving internationally. Throughout the book, she discusses the tangible and intangible aspects of an international move, such as all the paperwork that has to get done for obtaining visas or applying to jobs and how emotions can manifest themselves in physical symptoms and relationships.
I identified with a lot of what she said here. It's always good to find that other people experience similar things as oneself. If you're a missionary getting ready to leave for the field or to return to your passport country, I recommend it!
Fulfilled by Alexandra MacKillop
I wrote about this book and its author about a week ago, but have since finished the book. This brand-new book holds such a necessary message for today's culture of diets, weight loss, and constantly being concerned about calories.
I didn't think, when I started it, that I personally would get much out of it, but I was (pleasantly) surprised when God used Dr. MacKillop's words to adjust my perspective on food, nutrition, and my overall health. If you've ever wondered what the answer is to weight loss and diets, or have wished you could stop feeling guilty about eating a brownie, read this book!
Fiction
The Things We Cannot Say by Kelly Rimmer
I read this book as of the March Book Voyage Challenge (Western Europe), and oh, am I glad that I did. I normally don't like family sagas that switch back and forth between time periods, but the author really made it work well.
The story is heart-wrenching and redemptive, surprising and powerful. It covers the storyline of present-day Alice as she tries to discover the mysterious past of her grandma amidst the turmoil of her own family difficulties; and Alina as she endured the German occupation of Poland in WWII. You know that they're related somehow, but there's a plot twist that still managed to take me by surprise, because I was so hoping that it wouldn't be the case. This is going in my top reads for the year. I know I'm a sucker for WWII historical fiction, but I can't help it. The stories just hook themselves deep into my heart.
Mr. Churchill's Secretary by Susan Elia MacNeal
Another WWII book, but I'm not as much of a fan. Don't get my wrong, the story is suspenseful, and I found myself drawn in, and I couldn't put it down til the end. It has heart, but not in the same way as The Things We Cannot Say. I also did not read the back carefully enough – I was surprised that this book falls more into the mystery-suspense type genre rather than strictly historical fiction. Nonetheless, it is still a story of grit and daring on the home front.
The gist of the plot is that women are not usually chosen as private secretaries to the Prime Minister (it was only a man's job at the time), but the main character, Maggie, is brilliant and deserves it. However, women are only allowed to be typists. As a typist, she finds herself in Mr. Churchill's company, scribing letters and notes that he writes to various people. However, there seems to be a nefarious activity going on, and Maggie is smart enough to get to the bottom of it – not without encountering danger and being kidnapped. Oh, and there's a splash of romance, too. One thing I didn't like about it was that it was pushing a liberal agenda throughout the book with some of the side characters. And while I'm all about workplace equality, I could have done without some of the other stuff. It was an overall enjoyable story though, and was a fast read, despite being about 350 pages.
Young Adult and Kid Lit
The Hunger Games Trilogy by Suzanne Collins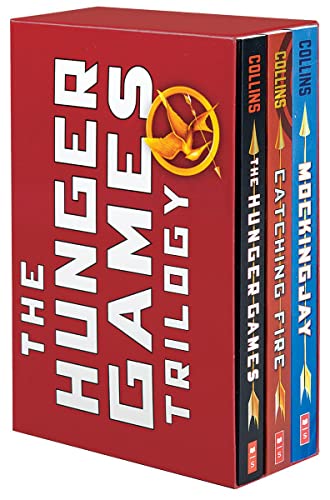 I reread The Hunger Games this month in just about 2 days. Yes, all three books. In less than 36 hours. It's a bit ridiculous, I know. What can I say? They're as easy to read as warm chocolate chip cookies are to eat. I read them about as fast nearly a decade ago on Christmas break in college.
The second time around, since I already knew the violent, gruesome sides of the story, I could see a bit deeper into the political and social themes of the stories.
I find that Collins is a fascinating author. She can write equally thrilling books for kids (like Gregor the Overlander) and for young adults (this trilogy) and they're both developmentally-appropriate and realistic (meaning the characters make choices that are realistic for their particular age). I just wish the ending were more satisfying – the whole trilogy goes into so many details of their tribulations, and then the resolution is just a quick "this is how it ended." I was hoping for more – both times I read it.
First Test by Tamora Pierce
I went looking for books like The Ranger's Apprentice series, because that was what sounded good to me in the moment. I found this book. Set in an imaginary country, with medieval type government and weapons, It's about a girl who is the first to be an apprentice to become a knight. However, she's surrounded by boys and there are a bunch of bullies who don't want a girl around. I am learning, through my reads from this month that I really enjoy the underdog trope.
I chose this book because the reviews on Goodreads were overall good, and one of them said it was un-put-downable. I mean, that was basically true. This was a quick and easy read, and I think I read most of it in one sitting.
The one other thing I will say is that, while this first book is carefree and deals with normal childhood things like bullies and perseverance, I started the second book and quickly put it down, because it, too (like Mr. Churchill's Secretary), was pushing a liberal agenda. While I know that many 11-year-olds are already learning about sexuality and related things, I wouldn't recommend this series to most kids, because I'd rather they get information on that from their parents/trusted adults.
Student Spotlight
As I said in last month's recent reads post, I'm starting a "student spotlight" section in these posts. I have acted as "editor-in-chief" to help each student with punctuation, rewording some phrases to make more sense and clarifying their thoughts. However, their writing is what you will see!
The reviews will be essentially anonymous for privacy purposes.
Here's this month's spotlight, by my student E.:
If you like mystery books, I think that you will really like The Tower Treasure by Franklin W. Dixon. It's the first book in The Hardy Boys series. I liked it because it keeps the mystery throughout the story.
Frank Hardy, an 18-year-old, Joe Hardy, a 17-year-old, and their family live in Bayport. One day, Frank and Joe were coming from school when they saw that people were gathering in little groups. They asked Oscar Smuff, a detective, and he told them that The Tower Mansion had been stolen! Frank and Joe asked their dad, Fenton Hardy, if they could help Mr. Applegate, the owner of the mansion, and he said yes. Mr. Fenton Hardy works in the C.I.A., and he is very good at it.
I recommend this book because the thief does not confess until the end. It was easy to understand the plot. The author explains the setting, time and events well. My experience with this book was unexpected. I thought that I would not like this book, but I did like it. I hope that you can finish this book and like it.
DNF'd Books
DNF = Did Not Finish
As I tell my students every year, readers have lots of reasons for abandoning books. Sometimes it's because you don't like it, or it's too hard for you. Other times, it just wasn't what you felt like reading at the time, though you might return to it later. You might stop reading a book because another, more interesting book comes along (like when a hold you've been waiting for becomes available). This list is a combination of reasons.
People of the Book – I want to finish this at some point. It just wasn't the right time.
A Constellation of Vital Phenomena – this started off really well, but I'm not sure if I'll ever finish it. I can't decide. Some of the characters gave me an eh shuddery feeling.
The Eyre Affair – someone recommended it to me, and I liked the literature-rich allusions. But I found it was good for putting me to sleep at night rather than riveting my attention. I hope I'll finish it some day.
The Alice Network – another WWII historical fiction book. The premise sounded fascinating, but one of the main character cusses about every sentence, and while I understand that it's part of her character, I just couldn't stomach it. I won't be coming back to it.
Greenglass House – this is a kid's book, but other books caught my attention more than this one. I probably didn't read quite far enough, so I may come back to it at another time. Nothing personal against it; it just didn't pique my interest quite enough.
Beartown – so many people have given this 5 stars and gushed about it. I couldn't get into it. I think some of it was the author's writing style. It felt too…high school literature style. Like maybe Our Town or Ethan Frome? As if everything was happening in a dream-like, distant way. I really wanted to like it too. Again, maybe I'll come back to it at a later date.
---
What have been your best reads lately?
I'd love to hear so I can get some new ideas of books to try 🙂
P.S. As usual, I linked up with Modern Mrs. Darcy's monthly Quick Lit. Head on over there for dozens of readers sharing their recent reads!